Keeping your family happy and healthy is always a top priority. However, achieving and maintaining the optimal state of health and well-being of your family is not always easy. You need to be proactive and ensure you are taking all the right steps when it comes to handling your family's health. And perhaps the best way to ensure that your family's health and wellness are well-cared for is to have a family medicine physician.
At Charleston Pain & Rehab, we have a team of board-certified family medicine providers with the expertise and training necessary to provide continuous comprehensive primary care to people of all ages and in all stages of life and health. We offer preventative care and wellness programs alongside diagnosis and treatment for a wide range of conditions. Call us today at 843-920-3224 for all your preventative, acute, and chronic health care needs.
What Exactly is Family Medicine?
Family medicine is a branch of primary care that specializes in providing comprehensive care to individuals of all ages and genders regardless of the condition or part of the body.
The World Organization of Family Doctors (WONCA) states that the primary purpose of family medicine is to promote personal, comprehensive, and continuing care for a person in the context of the family and community with the aim of disease prevention and health promotion.
For learning purposes, internal medicine (the other branch of primary care), solely caters to adults between the age of 18 and 60.
Why Do I Need a Family Doctor?
If you are concerned about the overall health and well-being of your family, you will appreciate the innumerable benefits that a family physician offers. Here, we take a look at some of the top reasons why you should consider having a family doctor:
More Accurate Medical Diagnosis
Having treated you and your family for years, a family physician has an advantage when it comes to diagnosing your current condition since they have a clear understanding of your past health issues and medical history and how they come into play when doing examinations.
In addition, since your family physician also takes care of your other family members, they will have an in-depth record of your family's health history, which will be very helpful in identifying genetically transferrable conditions.
All these factors help make diagnosing your illnesses and health issues easier and more timely than seeing a different doctor every time you have a problem.
Trust and A Lasting Relationship
There is an unmatched level of comfort and familiarity that comes with a family physician. When you've been seeing the same doctor since your childhood or for years, you get to know them better and so do they. This way, you are able to establish trust and a lasting relationship with the physician. This makes it much easier for you to discuss the more confidential aspects of your health and life, which can help in making more accurate diagnoses and even more effective treatment plans.
Your doctor will also be able to offer more effective and useful advice regarding your health and lifestyle.
Family Doctors Treat a Wide Range of Conditions
There is a common misconception that family physicians are only good for yearly checkups and treating mild infections, common cold, fever, and cough. However, nothing could be further from the truth.
Family physicians undergo extensive education which includes a diverse range of medical fields including internal medicine, psychiatry, pediatrics, neurology, surgery, obstetrics and gynecology, and community medicine. This means that they are qualified to take care of patients of all ages and address all kinds of diseases including more serious conditions like chronic pain, heart disease, diabetes, and arthritis.
They can also help address mental health issues like depression and offer women health services like pelvic and breast exams.
There is definitely a lot more to a family physician than meets the eye.
Assistance Finding the Right Specialist
Certain serious medical conditions like cancer or heart disease may require the attention of a specialist. Finding a good fit for your specific needs can be a long and difficult task. However, since doctors are often part of a well-connected community, your family physician will be able to quickly connect you with the right specialist.
In addition, your family doctor will share all your relevant medical details with the specialist, which will significantly help cut short the time it takes to diagnose and treat your condition.
 Improved Overall Health
Research has shown that family physicians not only help to improve and save lives by offering the right advice and recommendations, but they also help people to save money on healthcare costs in the process.
Through the preventative care and wellness programs offered by family physicians, families are able to prevent and catch potential problems early, which helps to reduce hospital admissions, ER visits, surgeries, and other expensive medical treatments.
This translates to a significant reduction in overall healthcare spending.
Services We Offer
General Wellness / Preventative Medicine
Taking a proactive and preventative approach is the best way to address your health and that of your family. Don't wait until a problem arises for you to take action, as in most cases, it is usually too late. Our comprehensive wellness and preventive care services will not only help to prevent diseases but also help your family age with optimal health and wellness.
Preventive care typically involves screening measures and complete physical exams to help catch potentially serious health issues like diabetes, cancer, and hypertension in the early stages when they best respond to treatment and prevent them from developing into major complications. This will not only help to maintain your health, but it will also help you to save a lot of money down the line and prevent any major disruptions to your normal life.
Wellness focuses on introducing healthy dietary and lifestyle changes in your life in order to help you improve your overall health and well-being. This often includes diet, weight, and nutrition counseling and advice on how to reduce your stress levels and lead a healthier life.
Immunizations
Protecting your health as well as that of your family is one of our top priorities, which is why, here at Charleston Pain & Rehab, we offer immunization services.
Immunization, also known as vaccination, is perhaps the best way to protect your health and minimize the spread of diseases. Immunizations work by triggering your body to build up a defense against certain illnesses, which helps to prevent future infections.
Getting immunized not only helps to protect yourself but also helps to protect the most vulnerable groups in our community who have a higher risk of developing infections.
At Charleston Pain & Rehab, we offer a broad range of immunizations including flu shots, as wells as Pneumonia Shots.
Pain Management
If left untreated, pain can have an adverse effect on your life. Not only can it cause a lot of suffering, but it also affects your ability to work, complete simple daily tasks, and lead a normal life.
Pain can be classified as acute or chronic. Acute pain is pain that lasts for less than three months while chronic pain is pain that lasts for more than three months.
At Charleston Pain and Rehab we provide interdisciplinary and state-of-art pain management treatments uniquely designed to address your specific needs. We can help to reduce the severity of your pain and improve your quality of life and physical functioning.
Types of treatments administered include pain medications, acupuncture, neuromuscular massage, and a variety of physical therapies.
Pain Management Injections
In some cases, traditional medicine may not offer the desired relief to your pain. This is where pain management injections come in.
Pain management injections use a combination of local anesthetic and steroids that are delivered directly to the source of pain. Injections are considered more effective than oral medication since the physician specifically targets the affected area. In most cases, the relief is felt almost immediately.
Some of the common pain relief injections include:
Joint injections
Trigger point injections
Nerve blocks
Carpal Tunnel Injections
Superior Gluteal Injection
Meet The Doctor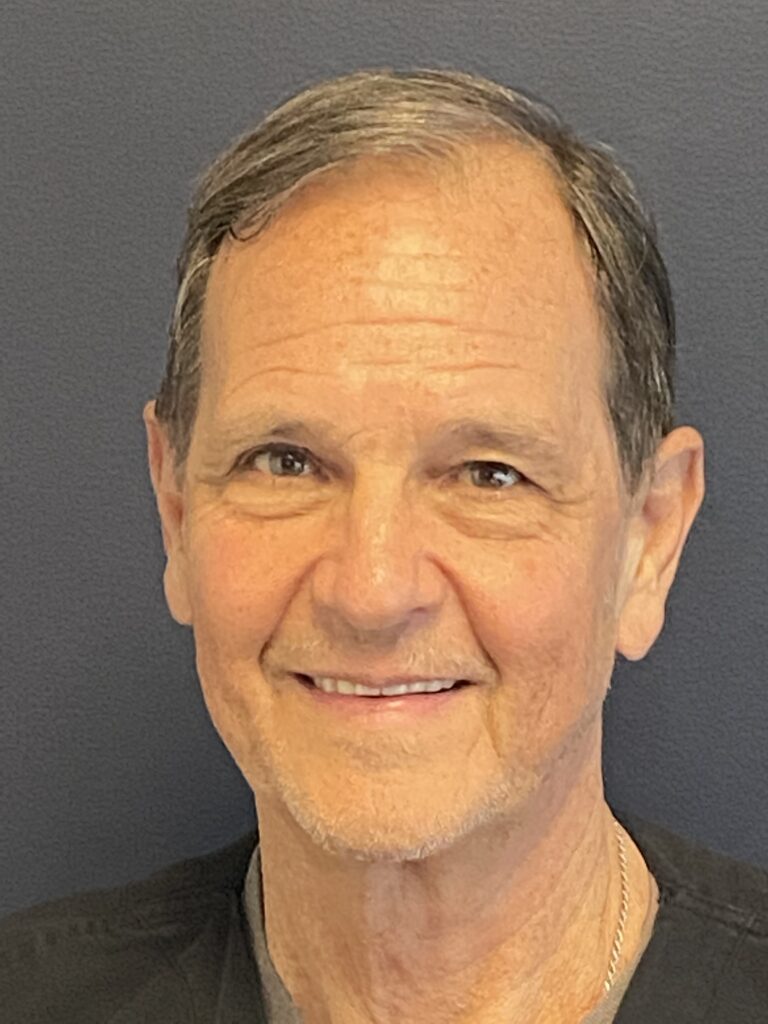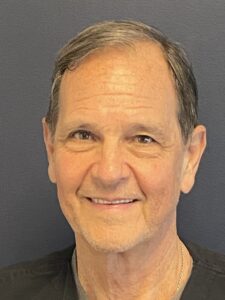 Dr. Buncher
Diplomate, American Board of Family Practice
Diplomate, American Academy of Pain Management
Diplomate, National Board of Medical Examiners
Diplomate, American Board of Forensic Medicine
Diplomate, American Board of Forensic Examiners
Fellow of the American Academy of Disability Evaluating Physicians
Pain Management – Family Practice – Emergency Medicine
Emergency Room Physician at Naval Hospital of Charleston (1993-1998)
Chiropractic Practice in North Augusta, South Carolina (1977-1986)
Owner Charleston Pain and Rehabilitation Center (1994-Present)
Point Park College (1968) B.A. Business and Finance, Computer, and Information Science
University of Pittsburgh (1970) M.A. Library Science
Palmer College of Chiropractic (1977) D.C. Degree
Medical University of South Carolina (1986-1990) M.D. Degree
Call Our Offices Today to Schedule an Appointment
At Charleston Pain & Rehab, we believe that you and your family deserve the best type of primary care to ensure your health and well-being. After all, your health is the most important component of your life. Our team of family medicine physicians has the necessary expertise to provide effective medical care to all the members of your family regardless of their age, level of health, as well as type of condition.
Call us today at 843-920-3224 to schedule an appointment and let our capable team take care of all your preventative, acute, and chronic needs.